& more all in one place. Totally free to use!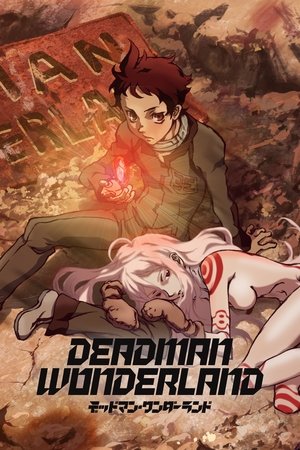 7.8 /10 By 249 Votes
overview : Ganta is the only survivor after a mysterious man in red slaughters a classroom full of teenagers. He's framed for the carnage, sentenced to die, and locked away in the most twisted prison ever built: Deadman Wonderland. And then it gets worse.
First Air Date : Apr 17, 2011
Last Air Date : Jul 03, 2011
Runtime : 24m
Episodes : 12
Seasons : 1
Genre : Action & Adventure,Animation,Sci-Fi & Fantasy,
Companies : Manglobe
Countries : JP
Keywords : prison, dystopia, supernatural, post-apocalyptic future, horror, revenge, survival, tragedy, thriller, conspiracy, based on manga, violence, fighting, super power, contemporary, shounen, anime, drastic change of life, battle royale